The winds, rains, flooding and landslides of the 2017 hurricane season have been historic, but so have the generous and brave efforts of Department of the Interior employees. From ​the U.S. Virgin Islands and Puerto Rico through Texas, Florida, the Southeast and other areas along the East Coast, hundreds of Interior employees are helping respond to the record-breaking devastation.
"To those responding to this crisis in real time — thank you for all you're doing. You have my support, the support of the entire Interior team and the support of the President during these trying times," Secretary Zinke said as Hurricane Maria savaged Puerto Rico and the U.S. Virgin Islands, and Hurricane Jose stirred up the ocean along the East Coast. It was a message he first shared with Interior's first responders after Hurricanes Harvey and Irma. "Thank you for your heroic dedication to the mission at hand. I could not be prouder to be your Secretary."
In the coming days, Secretary Zinke and other officials will visit the FEMA Joint Field Office in Austin, Texas and other locations to thank employees working to help communities recover. FEMA coordinates hurricane response and recovery for the entire federal family, while Interior's Office of Emergency Management, through its 24/7 operations, coordinates the work of the DOI employees on FEMA assignments.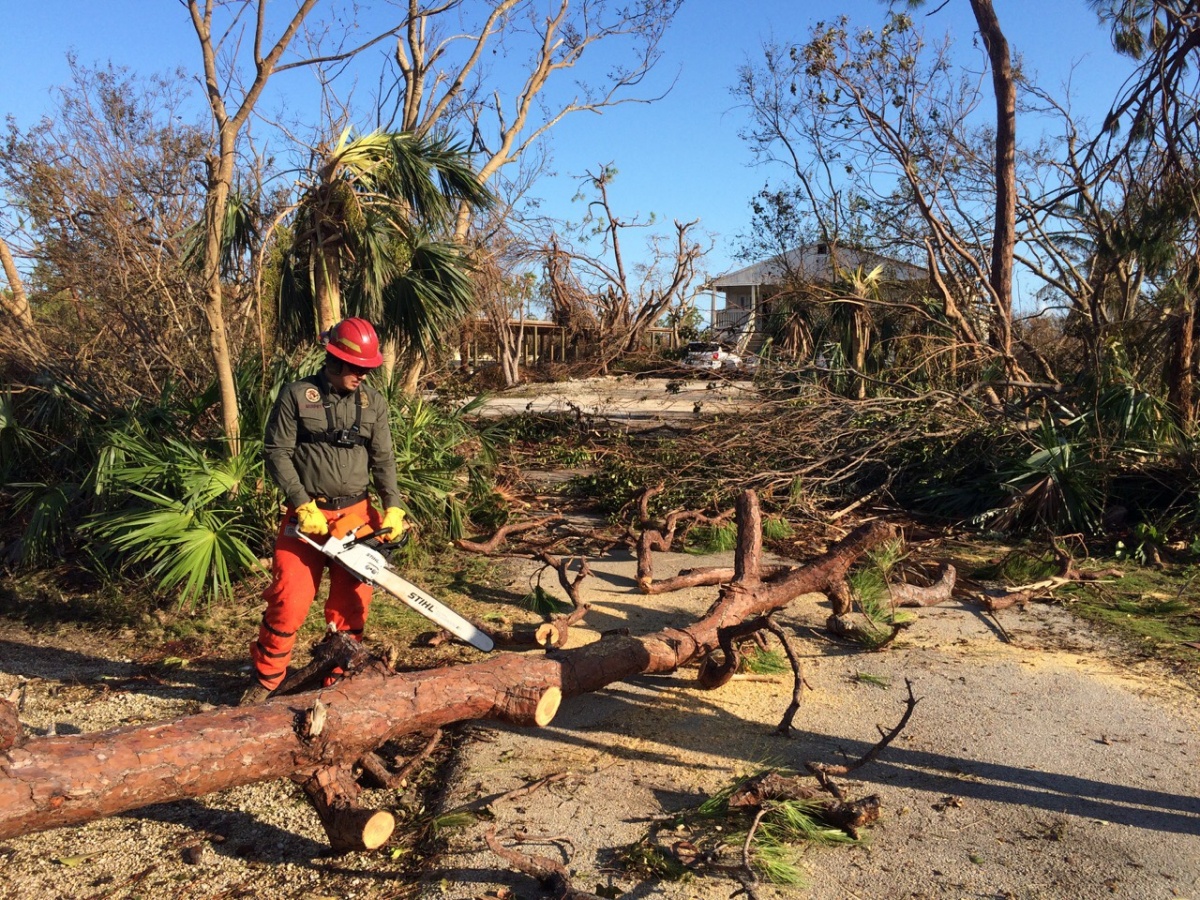 Here's the different ways hundreds of Interior employees are helping out:
More than two hundred DOI employees have supported, or are still supporting, FEMA assignments for each of the hurricanes — with some employees having worked on more than one mission assignment or more than one hurricane.
On top of the employees supporting FEMA, hundreds of additional employees from Interior bureaus are working on rescue and recovery efforts in their communities; restoring and repairing our parks, refuges and other DOI assets; and helping tribes and localities in need of services. For example, more than 300 National Park Service employees from 95 national parks have been involved in Hurricane Harvey and Hurricane Irma response and recovery before Hurricane Maria hit.
Almost 600 Interior employees from various bureaus have volunteered to help Interior and FEMA in other ways. As many as 50 of those volunteers will deploy as part of FEMA's Surge Capacity Force. Other volunteers may be deployed to help the Small Business Administration and other members of the federal family who need support.