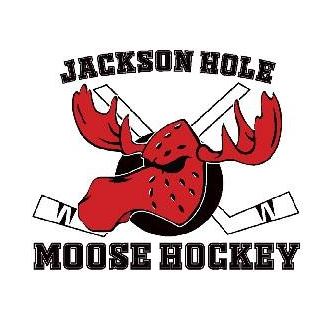 The Jackson Hole Moose begin their 26th season that includes 26 total games (22 of them at home) this weekend. The home opener opponent is the Colorado Nailers, a team the Moose took 3 of 4 from last year.
The Moose will have many of their familiar weapons at hand when they open the season this weekend. But Jackson will also be dealing with notable absences. Departures, especially along on the blueline, are significant.
The AJ Sanders-Drew Akin line is more than enough for opponents to deal with most nights, and now the high-flying pair will have a physical addition with rugged winger Stephen Miller, 29. At 6'2", 200lbs, the former Canisius College (D1) player brings good size and a big lefthanded shot to the Moose top line.
"He's a big forward with all the skillset," Moose coach Eric Ballard said.
The Moose will miss steady defenseman Nate Goss-Woliner, as well as Tom Hartnett and Charlie Bemis. All have officially retired. Rearguard Vincent Macri will also be limited in his availability.
"We'll have to play defense by committee, keep things simple," Ballard acknowledged. "Mike Longo will move back to the blueline. He's got experience there. JP Donovan will also help out on the back end."
Most nights the Moose don't need to worry much about defending their own zone. Jackson's top nine 9 forwards have enough speed and skill to keep most opponents on their heels and pinned in their own end. When things do break down, Moose goalie Nick Krauss is as good as they come between the pipes.
"Seeing Krauss back there gives everyone a good feeling," Ballard admitted.
Colorado represents a strong test for the Moose. The Nailers handed Jackson their first loss last season—a 7-6 defeat on December 11—and they always skate hard and bring a physical edge.
"That's a good program and a tough opponent right out of the gate. And those Neitenbachs are for real," Ballard said, referring to at least three brothers who fuel the Nailers' attack including Yari and Andy Neitenbach.
Colorado Nailers vs Jackson Hole Moose. Snow King Sports & Event Center. Music by DJ Era. Doors 7pm, puck drops at 7:30pm.