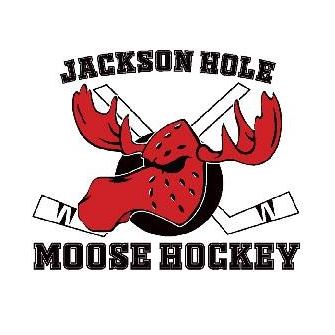 Moose complete home-and-home with Yeti this weekend
The Jackson Hole Moose will complete a home-and-home with Vail when they host the Yeti this weekend. Jackson skaters kept their record unblemished this season with wins over Vail on the road last Friday and Saturday night, but it was anything but easy.
The Moose had to come from behind in both affairs—fighting back from a one-goal deficit Friday night and digging out of a big hole Saturday after spotting Vail a 4-0 lead.
Moose 7, Yeti 5
A pair of goals from Drew Akins and Ryan Glantz propelled the Moose to a 7-5 win Friday in a wild one. AJ Sanders was all about the apples as the centerman added 3 assists on the night. Blueliners Mike Longo (1G, 1A) and Kristian Ophus (1G, 1A) also lit the lamp, along with rookie winger Stephen Miller (1G, 2A).
Moose 5, Yeti 4
Jackson again needed a wakeup call on Saturday after hitting the 1st intermission down 3-0. But Moose tender Robbie Leslie slammed the door after an early 2nd period goal by Vail, and the Moose scorers never quit skating.
Akins finished with a hattrick. Joe Zelenka and Ryan Glantz also pitched in on the scoresheet, and the Moose stayed unblemished in six contests this season.
Moose back home this weekend
Vail now makes the trip to the Snow King Sports & Event Center for games this weekend. DGS has the music covered. Friday and Saturday night. Doors at 7pm, puck drops 7:30pm.