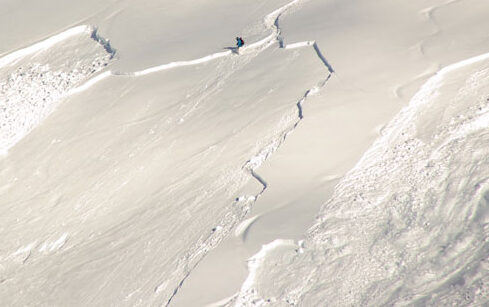 It was no holiday Monday for search and rescue personnel in Jackson Hole after a snowboarder got caught in an avalanche in Grand Teton National Park.
Dispatchers received the emergency call about 11:30 a.m. on Monday alerting them to a local Idaho man who had been swept into Death Canyon.
A member of the man's group dialed 911 and was able to provide a location to the park's search and rescue crew. they responded alongside Teton County Search and Rescue and took the helicopter to the scene.
The injured man and two other members of his party were flown to the Teton Park Road where an ambulance was waiting. The patient refused additional medical care and self-transported to St. John's Hospital.
The man had been carried approximately 600 feet by the slide and collided with multiple objects. The avalanche ran about 2,400 feet, was about 300 feet wide and was between one to five feet deep.
The avalanche hazard rating for the Teton forecast zone at the time of the slide was listed as moderate but skiers and riders should always exercise caution when entering high consequence avalanche terrain.
Anyone planning to recreate in the backcountry should visit the Bridger-Teton National Forest Avalanche Center at jhavalanche.org to obtain the current forecast.
Quick response and a close working relationship with TCSAR made it possible to deploy interagency resources directly and save time in the field.