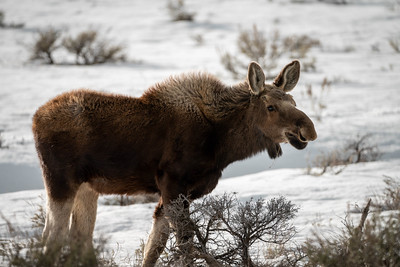 With 2023 closing in, hunters around the state and country are chomping at the bit to get their license applications in and Wyoming Game and Fish is ready.
That's why, at 8 a.m. on January 3rd they will open applications for six big game species and wild turkey.
Hunting license applications include bighorn and mountain goat
Resident and nonresident hunters can submit applications for elk, deer, antelope, moose, bighorn sheep, mountain goat and spring wild turkey. The first deadline is Jan. 31 for nonresident elk and resident and nonresident spring wild turkey. It's also the deadline for the Wyoming Super Tag raffle.
Hunters can estimate season dates
Prospective hunters can use the Game and Fish Hunt Planner to estimate season dates. Final season information will be published on May 1 with time for hunters to make modifications or withdraw their hunting license applications.
Anyone with questions regarding hunting license applications or their Game and Fish user account can call (307) 777-4600.