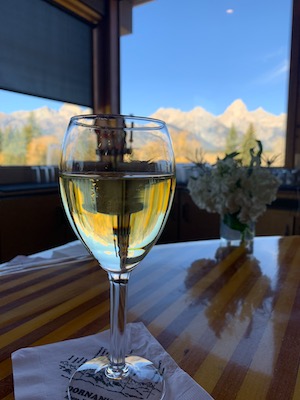 The Teton County Board of Commissioners approved a proposal to grant a conditional use permit for a local wine-making business to allow wine tastings.
The request was to amend an existing Conditional Use Permit for the Jackson Hole Winery on a private lot within the Dairy Subdivision.
The applicant currently has an existing Teton County Winery License to produce wine on the subject property.
Late last year, the owner of the wine making business was told of a complaint submitted by neighbors to the Winery stating that it was operating beyond the standards established for an Accessory Use.
Based on the neighbors' complaints, the business sought an amendment to their permit.On Tuesday, Commissioners voted to approve the amendment with several conditions including that events would be limited to attendance of not more than 30 people, no amplified music would be allowed, and no more than 2 employees would be allowed to work on the property.