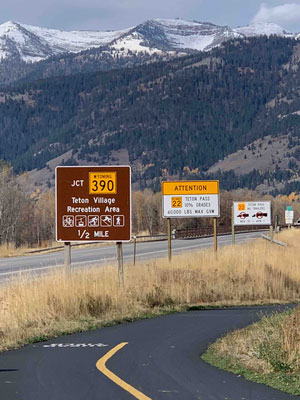 Teton County and the Town of Jackson have sent a letter to the Director of the Wyoming Department of Transportation to thank him for his efforts to make it easier to develop an HOV lane on Highway 22 between Jackson and Wilson.
The Jackson to Wilson Corridor Study is the environmental study for Highway 22 from the Y-intersection to North Fall Creek Road. The study was expedited by several years after a request from Teton County.
Highway 22 HOV legislation could get vote this session
WYDOT Director Luke Reiner, Mark Gillett, and several other members of the department's executive leadership have spoken in support of a bill allowing for High Occupancy Vehicle lanes. That bill was approved by a legislative committee in November 2022 and will now be introduced to the Senate and then House in current legislative session.
The letter also notes that county staff is ready to cooperate with WYDOT on the NEPA study to design alternatives for Highway 22.